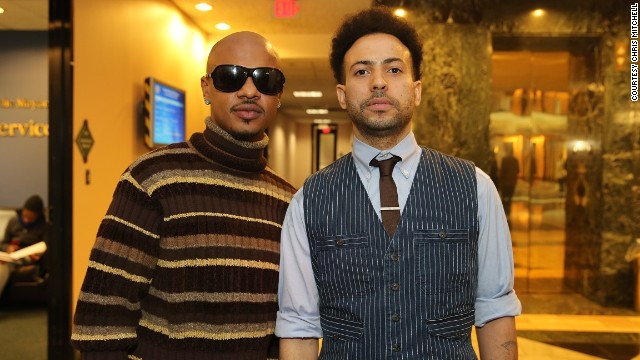 Kris Kross' Chris Kelly, left, and Chris Smith reunited in February for a 20th anniversary concert for So So Def Records.
(CNN)
-- Chris Kelly, one-half of the 1990s rap duo Kris Kross, died Wednesday at an Atlanta hospital after he was found unresponsive at his home. He was 34.
How Kelly died isn't known, and the Fulton County Medical Examiner's Office said an autopsy is planned for Thursday. (For the complete store visit

http://www.cnn.com/2013/05/01/showbiz/georgia-chris-kelly-obituary/index.html)...as reported from CNN Entertainment website.
Wow, this is so sad. Since I am a Georgia Peach, I did have the pleasure of meeting and jamming to a few songs with Chris Kelly in Atlanta at the infamous Club 112, many years ago. He was such a down to earth guy and will definitely be missed. Gone way too soon. R.I.P Chris, we will always love you and Kris Kross.